Z'Analyze Software Package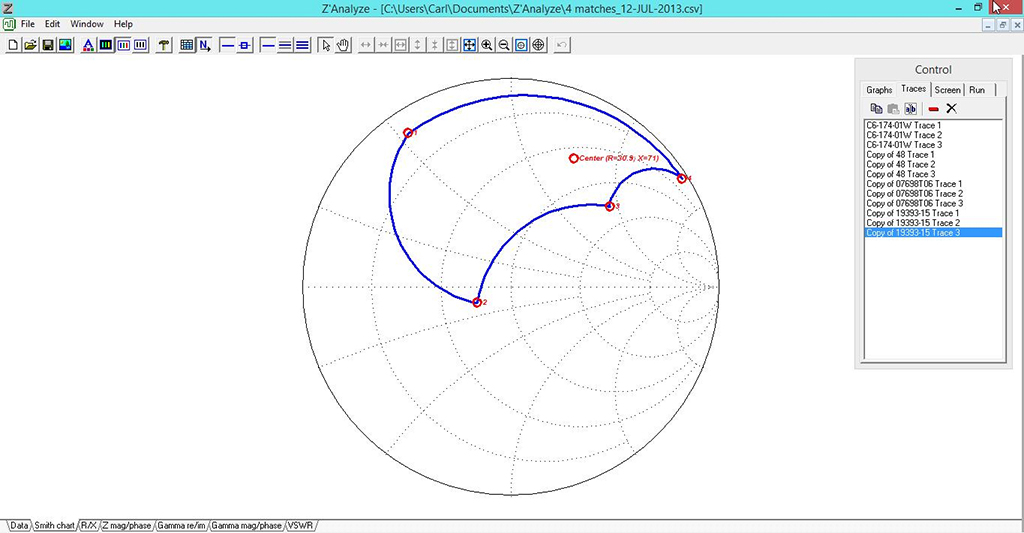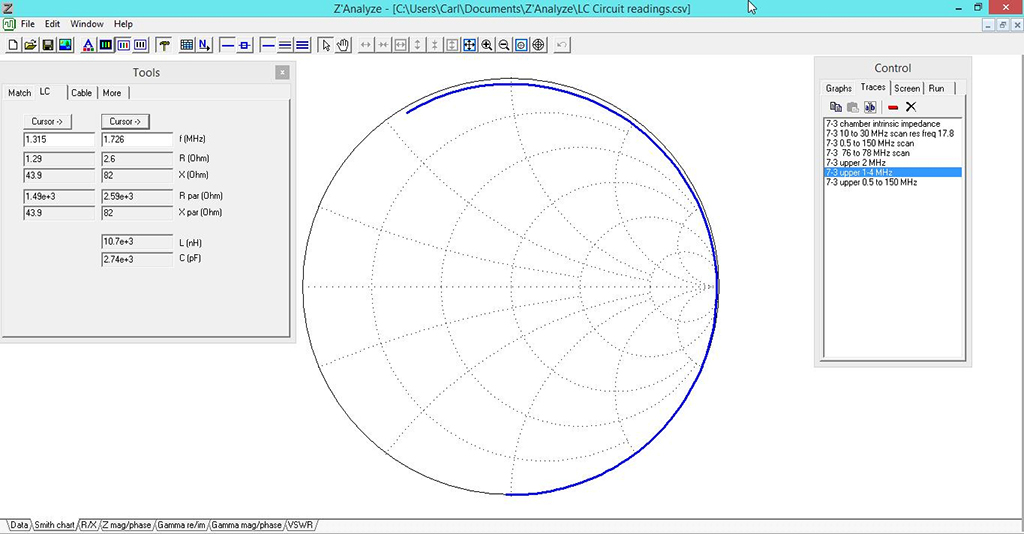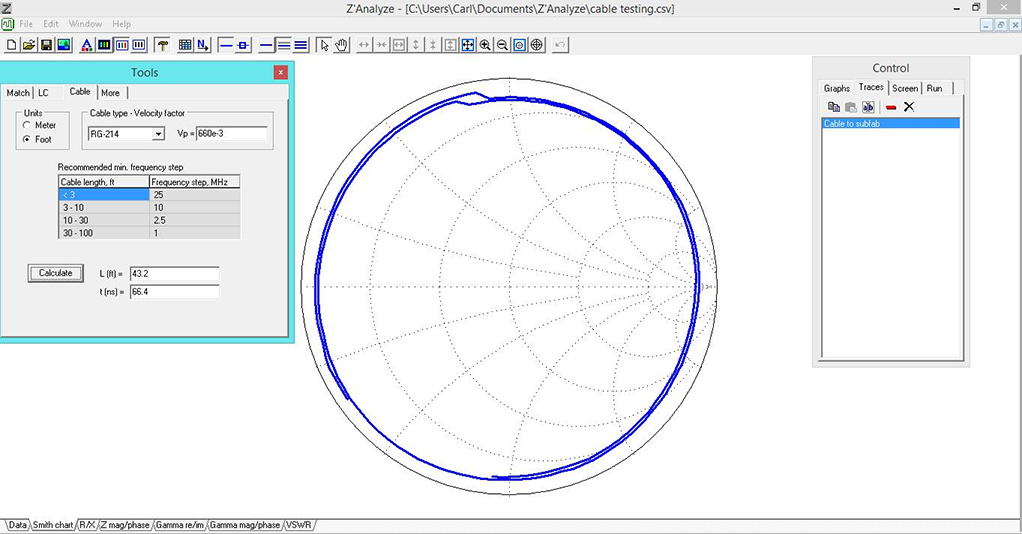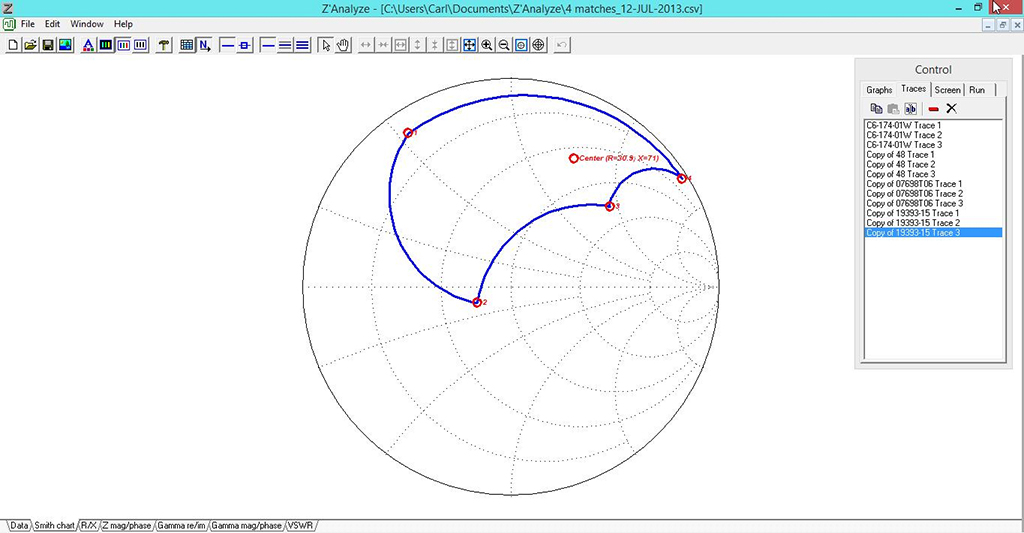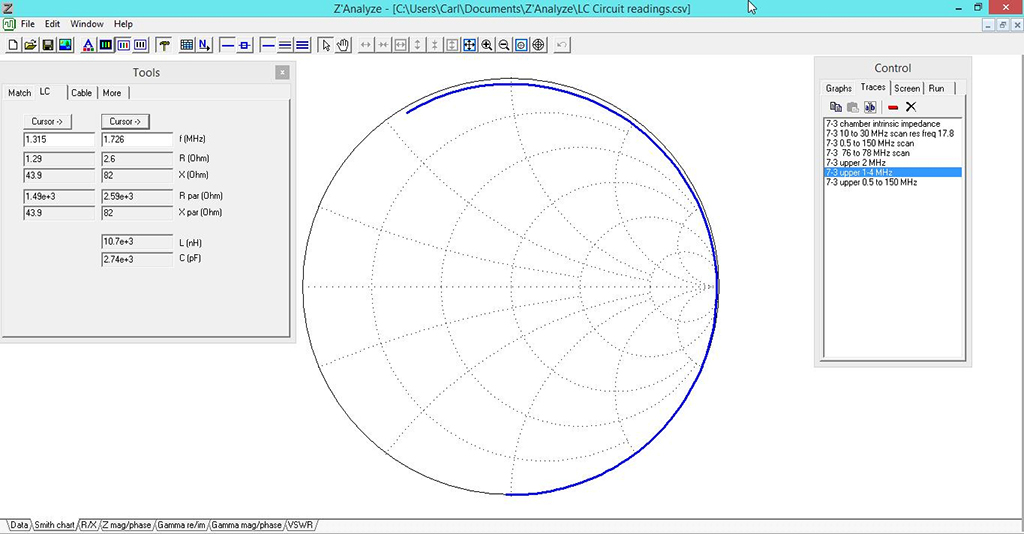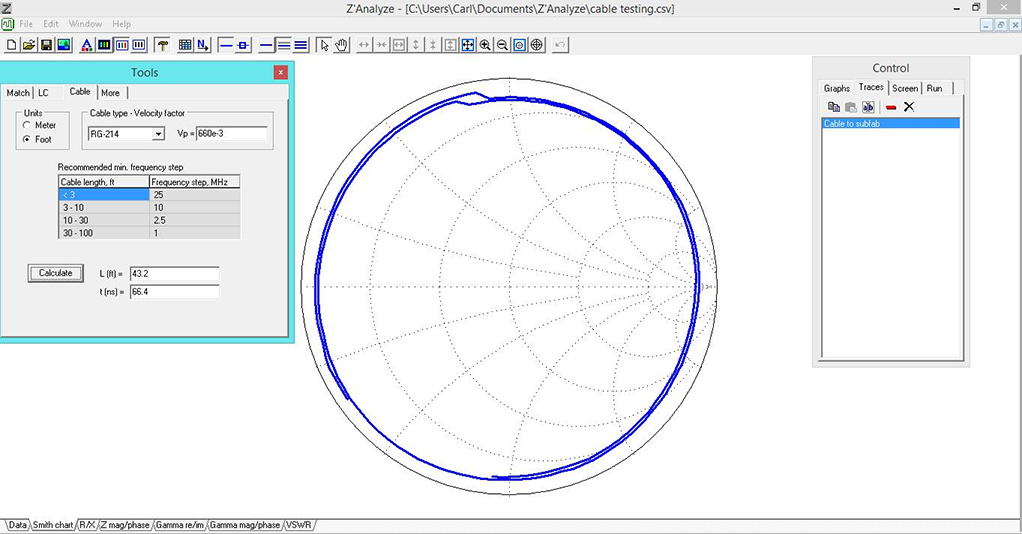 Z'Analyze Software Package
The Z'Analyze software package was conceived and built with you, the plasma power user, in mind. Z'Analyze is designed around the Trewmac TE series of RF impedance analyzers.
While all network analyzers will offer essentially the same data, turning that data into useful information is not at all trivial. Z'Analyze has the tools to measure, calculate and compare such useful parameters as matching range, cable length, chamber intrinsic impedance, and LC circuit properties in one easy-to-use package. And while expert knowledge is always a plus, even the first-time user will be up-and-running quickly, generating useful results in the first session. Software is downloaded from a link found on our Technology and Manuals page, and the license file will be emailed to you after purchase.
Z'Analyze is the only network analyzer software package in the world that allows direct import of plasma impedance data from an RF sensor that allow the user to provide direct comparisons between, for example, matching network range versus plasma impedance, or plasma impedance versus chamber intrinsic impedance. This unique set of features truly adds to the usefulness of both instuments.
Please contact us for formal quote or to discuss site licenses, applications and educational use.
The Z'Analyze software package has tools to measure, calculate and compare parameters such as chamber intrinsic impedance, LC circuit properties, matching range and cable length. Sent via download link.